Forte Coaches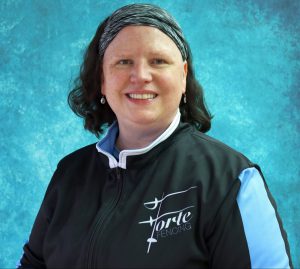 Lisa Campi-Sapery (she/her/hers)
Director of Fencing
Sabre / Foil / Epee
With over 30 years of fencing experience, she has the distinction of being a national-level fencer, coach, referee, and bout committee member. After retiring from World Cup competition, Coach Lisa earned top officiating classifications in all three weapons. She is an international referee, supervises and mentors young referees in all three weapons. Coach Lisa is a certified Prevôt d'Epée and Moniteur d'Armes from the USFCA. In addition to coaching at the club, Coach Lisa will apply her Masters Degree in Exercise Physiology, from University of North Carolina Chapel Hill, to assisting fencers in understanding healthy nutrition and hydration in both training and competition, proper training methods, and safe cross-training. She is the Co-Head Coach at Morris Hills High School. The program has achieved successes such as NJ State Team Championship semi-finalists, NJAC Conference Champions, Morris County Girls Team Champions, Morris County Girls Individuals Champions in all 3 disciplines, Morris County Girls Sabre and Epee Squad Champions, Morris County Boys Foil Individual Champion, District Boys and Girls overall Team Champions, District Individual Girls Sabre Champion, and District Girls Sabre and Epee Squad Champions. Coach Lisa is the co-founder of Forte Fencing Foundation.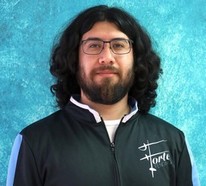 Jaime Ayala (he/him/his)
Associate Head Coach and Director of Communications
se habla español
Epee / Foil / Sabre
Coach Jaime's career started in 2008, a year after moving from Mexico, under Barb Lynch at Morris Hills. Coach Jaime is a certified Moniteur d'Epée from the USFCA. He is constantly learning more from a variety of international coaches in order to become a better athlete and coach. After graduating from Morris Hills, Coach Jaime continued his fencing career training under different coaches, including: Slava Danylov, Lisa Campi-Sapery, and Maestro Marcos Lucchetti. Coach Jaime is a competitive athlete, and is currently training for a spot on the National Team. As the Randolph HS Epee coach, Jaime has helped his students achieve exceptional results, including County Championships and a top 10 in NJ State Championship. Jaime currently coaches the Passaic County Technical Institute fencing team. Coach Jaime received his B.A. in Applied Linguistics with a minor in Asian Studies from Montclair State University. He not only brings his language expertise to Forte Fencing, but an assortment of fencing knowledge.
Michael Malecki (he/him/his)
Epee / Foil
Coach Malecki is the founding coach of Morris Catholic's Fencing team. Before coaching at Morris Catholic, Coach Malecki was a fencer with West Virginia University's fencing club, started the Seton Hill University Fencing Program, and was a safety marshal for a historical fencing society and achieved an Award of Arms in that group. He is a standing member of USA Fencing and the US Fencing Coaches Association and is a certified USA Fencing Referee.
Karen Kong
Sabre
Coach Karen began her fencing career, like many, in high school. Karen fenced for Morris Hills under the tutelage of Coach Lisa and went on to fence in the NCAA for Stevens Tech. Karen brings a wealth of knowledge and strategy to sabre fencing. Her coaching methods involve the blending of necessary foundations into the more technical.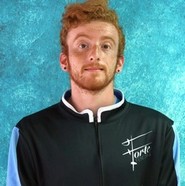 Sam Guttman (he/him/his)
Epee / Foil
Coach Guttman fenced epee for Randolph High School's varsity team for three years under Coach Jaime Ayala. Over the course of his career, he was among the top 25 men's epee fencers in New Jersey in 2017 and was the number 1 fencer on the First Team All-Conference in 2018 with a conference record of 19-1. Although Sam halted his fencing career to continue playing soccer at the collegiate level, he continues volunteering his time to mentor younger fencers at the Randolph Recreational Fencing camp in the summers, as well as the Randolph Varsity Fencing Team over winter break while he pursues a degree in history and secondary education. Coach Sam's extensive soccer career has afforded him a unique view on movement, endurance, and fitness which contributed to his fencing successes and also influences his coaching philosophy.
Angela Cullen
Foil
Angela started fencing at Randolph High School in 2007. She became the varsity foil captain as a Senior. After graduation, she went on to study Veterinary and Biomedical Sciences at Pennsylvania State University where she continued to fence competitively with the Penn State Fencing club as part of the Southern Atlantic Conference. She has participated in several team tournaments, including the Holy Grail and the SAC North Meet. She is a member of the USFA and continues to fence competitively.
Alec Roman
Sabre
Alec began his fencing career at 11 years old at National Fencing Academy in Pompton Lakes, NJ.  At the age of 12, he began competing in tournaments around the tri-state area on weekends.  As he entered his high school career, he switched to Bergen Fencing Club. Alec began regularly going to RYC and NAC events, including his first National Championships, and would continue to train year-round in the sport, competing until 2013.  As a high school fencer, Alec was a four-year varsity fencer at Indian Hills High School, starting as a replacement C strip, and finishing his career as the top sabre fencer and captain of the team, with 4 State Squad appearances, 2 Freshman Sophomore Gold Medals, 2 State Singles Tournaments and 2 Team States Tournaments. After returning to the sport in 2018 as the Assistant Coach and Sabre Coach at Kinnelon High School, Alec led both sabre squads to two County Individual Bronze Medals, one District Individual Bronze Medal, a Gold District Squad Medal and a Bronze District Squad Medal. Alec brings a high level of experience as a competitive athlete and enjoys fostering a high energy environment.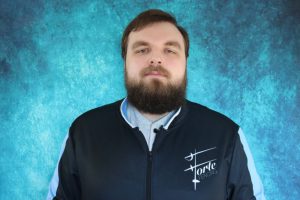 Mike Stefanov
Epée
Coach Stefanov began his fencing career in 2014 under the tutelage of Coach Lisa and Coach Lefty at Morris Hills. He went on to pursue his B.S in Mechanical Engineering at Rowan University, where he developed the Rowan Fencing Club, which started out as a recreational program and developed into a competitive club-team fencing against NCAA level competitors. During this time, Coach Stefanov also continued to compete on his own at ROC events and became a nationally certified referee for the USFA. Stefanov trained with USA Paralympic Coach Mickey Zeljkovic, as well as Coach Steve Griffiths, former #1 Men's Epee Fencer and former member of the USA National Team. Coach Stefanov utilizes his experience in both recreational and competitive fencing environments to tailor lessons for his students.